03 Apr

Campanula: Houseplant of the Month April 2020

The story of Campanula
Campanula is a plant with a fresh look, mainly in shades of blue, purple and white. The name bellflower suggests a plant with bell-shaped flowers. This is also reflected in the scientific name: Campana means 'bell', and Campanula is the diminutive: little bell. There are also varieties that have star-shaped flowers, such as the Star of Bethlehem, and species with bowl-shaped and tubular flowers. Campanula is not just used as a houseplant; it also works as a garden and patio plant when temperatures allow.

Origin
Campanula is a genus with several hundred species that mainly originate from the temperate regions in the Northern hemisphere and the countries around the Mediterranean. Many species are also used in the garden or on the balcony and are suitable for a temporary display in the living room. It's amazing how long they keep looking beautiful indoors with their bell or star-shaped flowers.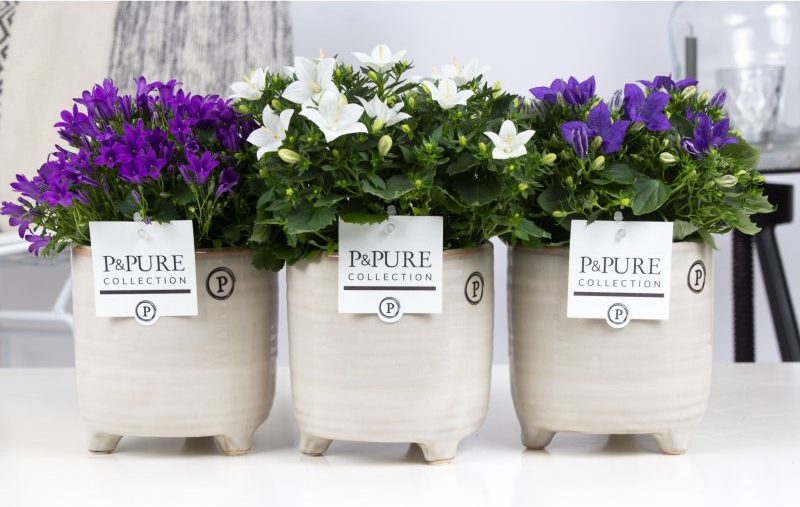 Assortment
The Campanula range is diverse, and these are real seasonal plants that are offered from early spring through to autumn. Various Campanula species are popular as houseplants, such as C. isophylla (Star of Bethlehem) with mainly white and blue colours in fairly large bells. C. portenschlagiana (wall bellflower) has smaller bell-shaped flowers. This species is hardy and after being enjoyed indoors it can be planted outdoors in the garden where it can shine as a perennial in spring and summer for years. The range is constantly being expanded, including with purple, white and lavender blue.
Care tips for customers
Campanula can be placed in full sun or partial shade indoors. Avoid direct sunlight in a south-facing window.
Water the plant regularly; twice a week is sufficient.
Preferably water from below so that the foliage and flowers do not get wet. Briefly immersing the pot is also an option. Allow to drain well in order to ensure that the soil does not stay too wet.
Always remove wilted flowers to ensure that the plant blooms for a long time.
Some houseplant food for flowering plants once a fortnight will ensure long flowering. Some species can even flower several times a year.
After being displayed in the living room, hardy Campanula species can be planted in the garden.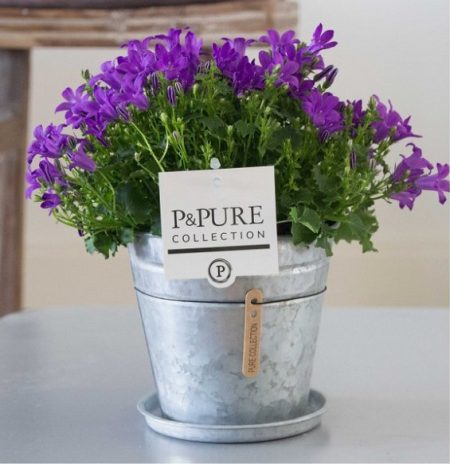 Sales and display tips
It is possible to make attractive tables with blocks or stripes of colour using Campanula's fantastic white, blue and purple colours. Boost sales by offering them ready-styled in an attractive dish or patio containers, possibly with other plants that require the same care. Campanula combines very well with spring home decor and Easter (12 April 2020).
Campanula images
You can download and use the images below free of charge if you credit Thejoyofplants.co.uk.
Instagram: @thejoyofplants
Facebook: @thejoyofplants
Twitter: @thejoyofplants
Campanula poster
You can download the poster using the link below.